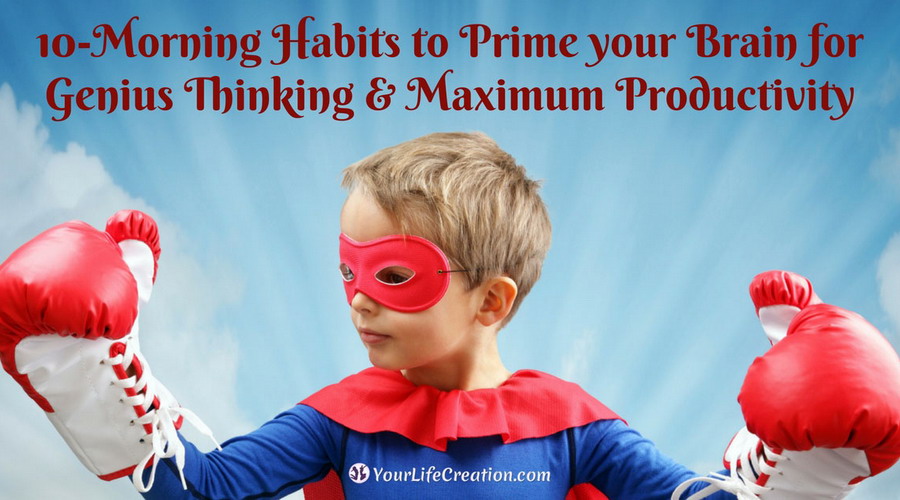 As someone who is interested in continually upgrading your Systems of Living for better mental performance and productivity, I thought you might like this 5-minute video by one of the foremost experts of the brain, Jim Kwik. It's about the 10-morning habits you should be doing to prime your brain for genius thinking and maximum productivity.
It's easy to overlook just how simple these 10-morning habits are. But if some of history's greatest minds like Leonardo Da Vinci, Marie Curie, and Albert Einstein reportedly used these habits to get the most out of their brainpower, it's probably worth integrating at least a handful of these into your daily life.
Which of these 10-morning habits for genius thinking and maximum productivity will you be doing starting tomorrow?
This information age is NOT stopping for anyone and that a fact. Today, we have far more knowledge than we know what to do with or how to use it. It's all available just a tap away from our smartphones.
Sure, knowledge is power. But what uses is that power if you can not harness it efficiently?
Which is why Jim Kwik believes that learning is YOUR superpower. And he is going to help you unleash it in his new FREE Masterclass.
Here is a fast overview of what you will be learning:
10 hacks to activate your brain's true potential.
A 2,500-year-old method that will immediately enhance your memory.
3 popular daily activities you need to avoid that are robbing you of your peace of mind.
Why a better memory will make your life experience so much richer.
The biggest lie we were all taught about our brains. The truth will instantly shift your mental model of what you think you are truly capable of.
And so much more.