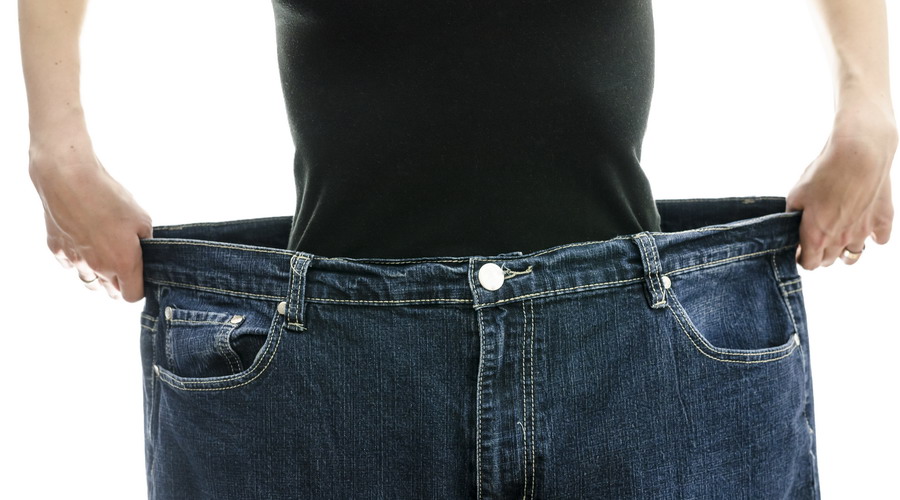 Quick, how much do you weigh? Rude question? OK then, are you happy with your current weight? Or have you spent years on the diet roller coaster? Up and down, up and down, over and over… When it comes to weight loss solutions, you've heard it all before. Late night infomercials tout 'Amazon Miracle Pills' and '5-Minute Workouts' that 'guarantee' success… you and I both know it's NONSENSE!
So when I tell you about a groundbreaking science-based weight loss program that is the key to finally losing all the weight you hate & keeping it off FOREVER, you should be skeptical. I know I was!
But then… I spoke with my good friend John Assaraf (New York Times Best Selling Author featured in the hit movie "The Secret") and he told me about this amazing new science discovery. For the past several years, John and the world's leading brain experts have been studying the neuroscience behind one of society's biggest challenges: losing weight. He shared it with me and I looked into the research, I spoke with the experts, and now I'm convinced. Their research into how our brain is wired and its influence over our eating habits will change how you think about dieting forever.
What he discovered was simply amazing and is a secret that nobody is teaching or talking about in the weight loss industry… and I want to share it with you. John is hosting an event this coming Thursday, where he will unveil the easiest way for you to lose the unwanted weight and keep it off, forever.
The science behind this secret is what makes it different from all those lies and tricks out there, and it will change everything you think about dieting and weight loss.
THIS IS NOT a diet or exercise plan. NO magic pills or surgery for sale. Losing weight and keeping it off really has nothing to do with counting calories or sit ups… but this secret will start to make you feel happier and healthier in a matter of DAYS, not weeks! You will be shown how to shift your mental approach to your body image and weight loss so you can finally achieve the health goals you have always wanted.
In this Groundbreaking Event You Will Discover A Simple 3 Step Process That Will Ensure:
You Look Good Naked In Front of the Mirror
You Feel Sexy and Attractive
You Gain Control and Boost Your Self-Esteem
You Fit Into The Clothes You love
Learn the latest scientific breakthroughs on How To Free Yourself from the sabotaging effects of starting and stopping one diet or exercise program after another only to gain your weight back over and over again. A proven process to finally release the weight you want off! Re-train your brain to reshape your body/self image from the inside out.
Check out the amazing lineup of experts you'll learn from on the Winning The Game Of Weight Loss Webinar:
John Assaraf – The New Science of Weight Loss
Find out about groundbreaking new discoveries in neuroscience that reveal how your thoughts, feelings, and emotions impact your ability to achieve long-lasting healthy weight loss.
JJ Virgin – Stop Sabotaging Your Weight Loss Efforts!
Celebrity Nutrition & Fitness Expert and three-time NY Times bestselling author JJ Virgin talks about some common and deep underlying fears you may have that sabotage your efforts to lose weight and keep it off, and how your self-worth and self-love absolutely 100% affect your physical weight and appearance.
Ari Whitten – Break Free from the Yo-Yo Syndrome
Fat loss and nutrition expert and #1 bestselling author Ari Whitten discusses the number one problem that causes women and men to lose weight and gain it back over and over again. It's one of the rarely discussed problems that keeps you yo-yoing, no matter how hard you try or how disciplined you are.
Marc David – The Hidden Reasons Diet & Exercise Aren't Enough
Founder of the Institute for the Psychology of Eating and leading visionary and consultant in nutritional psychology Marc David reveals hidden reasons why your body chemistry works against you, including how stress triggers your body to store fat and gain weight, even though you may be eating right and exercising every day.
So are you ready to find out more? Register NOW for this FREE LIFE CHANGING webinar, where you'll discover evidence-based secrets (that been tested and proven!) that will empower you to achieve the weight loss success you want and deserve.
John's webinars always fill up fast, so don't wait to register. Sign Up Now for FREE!
The webinar features a live chat, full of dedicated and mindful people sharing comments and questions. I never miss John's programs; they are a tremendous source of insight on the path towards becoming my best self. Come prepared with engaging questions and comments so you can make the most of this learning experience!