Today I have FIVE FREE books designed to help you achieve even greater success in your life.
Just click on any of the following books to unlock a FREE download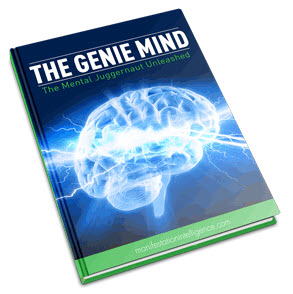 This guide is just out and it talks about some of the unusual characteristics of stealth manifestation, which is basically any unusual or unknown factor that can seriously influence your manifesting success. Inside this guide you'll discover:
1. More about the body-mind connection, and how tension can create and cure limiting beliefs
2. The amazing influence of your aura as a powerful manifesting tool
3. Why deep breathing helps release subconscious blocks for manifesting
4. How to move from "internal" to "external" orientated thinking, and why its important
5. The best time of day to program your mind for improved manifesting
6. Strategies to bring this all into your life automatically and in a simple way
The most amazing thing about this guide is that its practical advice that you can actually put into place right now.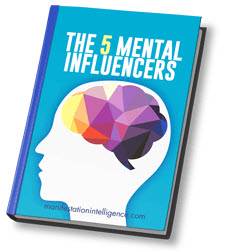 This is a pretty nifty looking e-book that talks about the 5 biggest influences in your life, and how that can affect your success. It's an introduction to the Laws Of Mind® which is a comprehensive manifesting system that ties all the loose ends of manifestation together. This e-book will teach you:
1. What steps you need to take to enhance your manifesting
2. What the 5 major influences are, and what you can do to take advantage of them
3. Why your thoughts, daily routine and environment are crucial for success
4. How your childhood, friends and family all influence your abilities
5. What you can do to eliminate self-sabotage and bad habits
6. Steps to take more charge of your life
and more!
This e-book is incredibly useful because then you can see the overall picture of what it takes to truly succeed, and it'll give you piece of mind of what track you're really on and what steps you need to improve even more.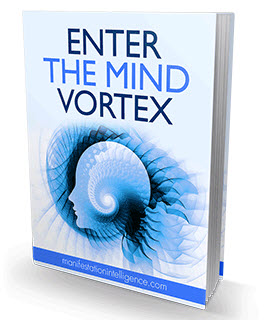 When you Enter The Mind Vortex, you set yourself up to achieve amazing manifestations and more of the things you really long for.
1. How enter super-conscious states for manifesting
2. How to access the language of your subconscious mind
3. Ways to program your mind for bliss and happiness
4. Secrets of the inner-mind mirror
5. Lots of different tools explained to change your life
and more!
The amazing mysteries of manifestation and the mind are awesome to learn.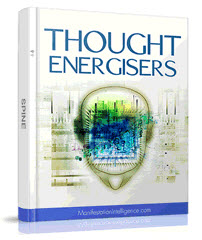 This will help re-cap on some serious information about success, and it can help turn your life around. You'll learn:
1. The importance of your thinking for creating manifesting, and how to enhance it
2. How issuing verbal commands can enhance your manifesting further
3. How to see the bigger picture to develop mental clarity to overcome obstacles
4. Examples of energy momentum and how to use it the right way
5. How to develop structured thinking for manifesting higher
This is a brilliant manifestation guide for both advanced and beginner manifesters alike, and develops deeper levels of knowledge which can truly enhance your manifesting to a new level.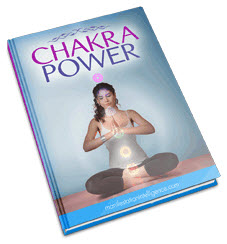 Your chakras are an amazing part of the bigger manifestation puzzle and it's important to be aware of how they work, to help boost your manifesting. Here's what you'll learn:
1. How the chakras work and how they influence your manifesting
2. What the important chakra energy centers are
3. Simple steps you can take to nourish and heal your chakras
4. How you can work every major chakra center to achieve the goals you want
and more!
It's a wonderful feeling knowing that the power to create the life you want is within your control, and the chakras can help you get there.