You have probably already heard, and I am so sorry to share, that Dr. Wayne Dyer passed away on Sunday, Aug 29 2015. There is a heaviness in my being, and I am so aware of the void his passing has left in our hearts, in the human potential movement and the world at large.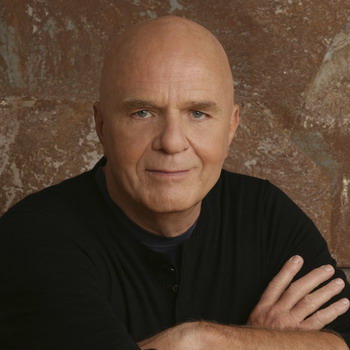 I loved listening to his lectures, interviews and meditations. In fact, my iTunes, Audible & YouTube accounts are stuffed full of his warm-hearted and loving wisdom. Wayne's profound teachings about intention… Taoism… manifesting… gratitude… love… kindness… have had such an impact on me that they're practically burned onto my soul. Wayne experimented his whole life, with his life… He is one of the most brilliant men I've known; he was an encyclopedia of quotes, insights, history and love. In his teachings, he constantly illustrated his point through others' points of view. When he met someone who had a gift or story, or experienced something that worked, he was the first out there sharing it with everyone. He was a rare celebrity in that he often made it about other teachers as much as he made it about his own teachings.
I especially love using Wayne's (trippy) "Meditation for Manifesting" whenever I set new goals, chanting AHHHHHHHH for 30 mins at a time, scaring my son and the neighbors…. haha weird, but there's such a magic to it 🙂 Whether he was talking about meditation for manifesting, intention and insight, Wayne had a way of making the indescribable – describable, tangible. Obvious. Beautiful! He's had such an impact on my life. His body will be missed, but his teachings will live on in the minds of all his students.
Let's take a moment of silence for Wayne and reflect on one my favorite of his quotes:
"When you are able to shift your inner awareness to how you can serve others, and when you make this the central focus of your life, you will then be in a position to know true miracles in your progress toward prosperity."
Much love to Wayne's family and friends who must be missing him like crazy. And peace & love to you my Friend. Please spare a moment today to send some good vibes and thanks to Dr. Wayne Dyer for his unmatched impact on the personal growth, manifesting, spiritual world.
Here's another Wayne's quote that I now know to be true, and changed my life. But the first time I heard it I was like DAYUMMMM… could it be this simple?!