Anything you want, you can have when you learn Playing the Matrix with one of the Best manifestors in the world, Mike Dooley!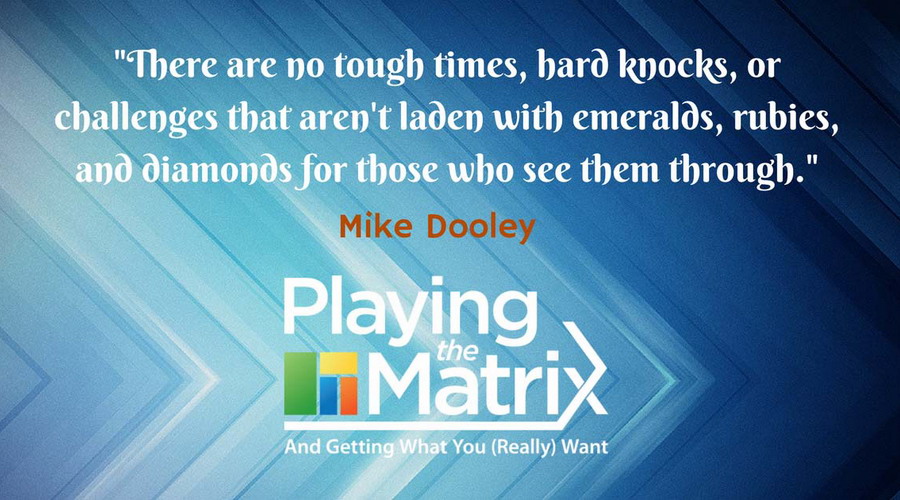 The miracle of manifesting starts with the Matrix. The Matrix is an entire spectrum of reality, containing all potential desires and "end results." It represents the whole spectrum of reality as we perceive it from within time and space, from the divine (thought and emotion) to the material to other people and their thoughts and emotions.
Mike Dooley, a featured teacher in the best-selling book and DVD, "The Secret," and a New York Times bestselling author of the Leveraging the Universe and the Infinite Possibilities, delves deeply into his material to date! This fantastic online course "Playing the Matrix: And Getting What You (Really) Want" created to walk you through the whole method to create reality, from thought to manifestation.
The "Playing the Matrix" course builds upon and extends the theories that Mike shared in all of his previous works but most importantly, helps you distinguish between what it is you really want vs. how you can get it. A workbook and exercises will assist you to define your dreams regarding your desired "end results" in ways that will allow "the Universe" the maximum freedom to deliver your heart's desires as fast and harmoniously as possible. Also, you will quickly realize that HAPPINESS is the ultimate "end result," not because material things do not matter, but because they do.
Mike covers all of the basics, from visualization to "thoughts become things," plus you will learn:
Which action steps you need to take and which ones not.
How easy your responsibilities are when you have properly defined what it is you want.
When to focus on every possible detail and when to focus on it in general.
How to super-charge your thoughts, words, and your actions for faster manifesting results.
How actually free you are right now to wipe the slate clean & blast forward.
By the end of the course, you will have your own personal, customized "road map," full with simple but significant action-steps to perform in the days, weeks, and months that will follow. Even those at a loss for what they actually want in life and whose present daydreams now lack clarity or inspiration will be taught exactly what to do to find their niche and be excited about their life once again.
Playing the Matrix Online Course is for you if you:
Want to bring about significant life changes.
Are new to metaphysical teachings such as the Law of Attraction and you want to learn more.
Are familiar with metaphysical teachings but have not got the changes you desire.
Desire to improve your awareness of Universal principles.
Are looking for new techniques, tips, and tools to sharpen your manifesting skills.
You will understand better:
The true nature of reality and the mechanics behind all manifestations.
The simple principle that powers the "Law of Attraction" and how you can use it.
The how, the why, and the where you fit into this equation of creating reality.
When dreaming in general terms is better to dreaming in details.
The difference between messing with these "cursed how's" and taking action.
And You will be better equipped to:
Practice using your thoughts, your words, and your actions to create the change you want.
Put what you learn in use with a simple plan you will create during the course to call in permanent change.
Defeat your self-sabotaging beliefs and install self-empowering ones.
Be "born again" to the truth of who you really are and all you are capable of.
Know what it is you want and how to get it.
Harness the incredible power of creative visualization and further specific tactics for bringing forth your biggest desires in reality.
Fall in love with the precise details of what is it you want the most without attaching to them.
Exclusive Offer for a limited time only: $199 or 3 easy installments of $70 each for a total of $210 Order Now!
Hours required per week: around 2 hours top to go thru the materials, and then whatever you want to practice or review again.
Lifetime Access to the course available for viewing on desktops, laptops, tablets, and smartphones.
Private Facebook group access for connecting with deliberate creators and for continuing community support.
Money Back Guarantee: anytime
"Playing the Matrix" online course with legendary Mike Dooley — A course on living deliberately and consciously creating consciously.
Lesson 1 – Understanding Miracles
In every second of your life, you have the power to command matter and orchestrate miracles. In this lesson, discover the choices made from the zenith of your brilliance, and learn about the nature of your existence, who you really are, and why your existence is nothing less than a canvas filled with possibilities. Also, find out how to never again get in your own way of creating miracles.
The videos in this lesson:
What is the Matrix?
7 Steps
It's Not Magic to the Magician
Ockham's Razor
Connecting the Dots
The Zenith of Your Brilliance
How Did It All Come About?
The Miraculous Mechanics of Manifestation
The Truth Shall Set You Free!
Lesson 2 – The Matrix
The Matrix is a potent tool and doorway into life's magic – it is the key to creating transformation in your life. Discover the secrets to the Matrix and how to navigate your most limiting beliefs without even knowing what they are. In this lesson, Mike shares his own story and explains step-by-step how to master the Matrix and manifest whatever your heart desires.
The videos in this lesson:
Mike's Story, Part I
Mike's Story, Part II
Breaking Down THE MATRIX
Happiness
The Fantastic Five
But, but, but…!
Playing the Matrix: An Overview
Understanding Your Motivation
Bonus Q & A
Lesson 3 – Knowing What You (Really) Want
Knowing what you really want is step one of playing the Matrix. But rest assured – if you are not sure yet, you are in a perfect place. Discover how to access infinite possibilities, and learn why what you have continually been educated about specificity is outright wrong. After this lesson, you will never doubt or second guess your dreams again.
The videos in this lesson:
The (Im)possible Equation, Part I
The (Im)possible Equation, Part II
From Question Marks to Exclamation Points
It's Easy… Everything!
Is It Ever Okay to Quit on your Dream?
Your Highest Priorities for Change
Lesson 4 – Getting into the Details
In step two of Playing the Matrix, you will discover how to relish the details of everything that you want to attract, but no longer be attached to them. Mike explains the intricacies of Chaos Theory, and how our Universe is truly smoke-and-mirrors, entirely created by our thoughts. Learn that you are, indeed, a true sorcerer cloaked in the illusion of matter.
The videos in this lesson:
The Chaos Theory
Leaving Room for the Magic
The Perfect Travel Partner
The Trickiest of Tricks
Dressing Up with Details
Inheritance Restored
Lesson 5 – Taking Action
Step 3 of Playing the Matrix is all about stirring up the magic. Find out the crucial difference between a "how" and a "cursed how," and why taking action is essential to finding clarity — and not the other way around. Learn how to leverage the Universe and be the spark to its fire, and watch the miracles arise.
The videos in this lesson:
Baby Steps and Cursed Hows
Leaving the Front Door
Stirring Up the Magic
Every Day, A Miracle
Just…Show Up!
Taking Action—Concrete Steps
It's Up to Us to Be the Spark
Lesson 6 – Expedited Delivery
In this exclusive bonus lesson, Mike will teach you how to work with your thoughts, words, and deeds in fun and playful ways, independent of the Matrix. Find out how to use pretending to create change. You will discover how to create and manifest at an accelerated rate, all by creating a heightened sense of awareness and expectation!
The videos in this lesson:
Thoughts: Creative Visualization
Life-Changing News!
Words: Choose Them Wisely
Pretending Changes Everything
The Four-Part Letter
Go Crazy and Have Fun!
The Time of Your Life!
Bonuses: Happiness and Abundance Audio Downloads and 3 Pre-recorded Webinars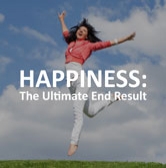 1. Happiness the Ultimate End Result – Audio (80 minutes)
Mike will teach you how to reveal joy at the moment, while at the same time bringing about change in your life. You will learn to be happy even though you feel incomplete, are still striving, and have yet to defeat all of your challenges or reach all of your goals.
2. Abundance: 21 Steps to Opening the Floodgates – Audio (79 minutes)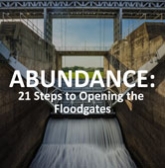 Mike blasts to pieces the common limiting beliefs and false rationale that have historically held people back from accumulating wealth. He shares the mechanics associated with creating abundance, including what we must do versus what we must delegate to life's magic. Care and time are provided to understanding these basics. Because if misunderstood time, as we pursue the abundance that is rightfully ours, our efforts will be frustrated. Mike also shares his unique 21-point checklist you can finish today that will give you a start on your way to having a more financially fulfilling life!
3.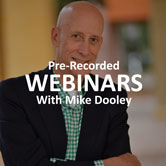 Pre-recorded Webinars:
Q & A Session 1 Audio (93 minutes)
Q & A Session 2 Audio (96 minutes)
Matrix F. A. Q. Audio (65 minutes)
In-Course Webinar: Playing the Matrix (80 minutes)
Mike answers the most common questions he was asked in regards to getting what you want!
These bonus sessions are address anything that left unanswered during "Playing the Matrix" online course!
No matter who you are or wherever you are in your life right now, after you complete Playing the Matrix online course, you will realize that the best is ahead of you, as a conscious, deliberate creator you are!
This fascinating online experience will leave you entirely assured of your worth, power, and how simple life can be once you start working with the Universe instead of unwittingly acting against it. You will get new tools and techniques that will help you to turn the ideas into an action. I guarantee that during the course you will hear things that you have not heard from others, anywhere, ever. And that you will gain new insights and possess new tools to begin creating the life you always dreamed of would be yours.
Absolutely no technical or scientific background is required to gain the extraordinary benefits of this online course. All the exercises that included are not only accessible to adults but also helpful for the entire family – literally, anyone can take advantage of the powerful lessons shared in this online course.