"I'm Not Enough." Have you ever felt like you weren't "enough"? We've all been there – and Marisa Peer knows this all too well.
As a bestselling author and celebrity hypnotist, Marisa has seen the most unlikely, seemingly successful people struggle with self-doubt. Through her experiences, Marisa's learned exactly how to help people overcome their self-imposed limitations so that they can finally understand that they are already "enough."
Now keep in mind, the speech I'm sharing with you is about 40 minutes long. But Marisa's powerful ideas and insights will help you shatter one of the most damaging mental models holding the vast majority of the world back. It's the feeling; Marisa describes as, "I'm not enough."
Because of how deeply this talk affected me, I wanted to make sure this was accessible to you too. You'll understand what I mean when you start watching it.
Enjoy Marisa's insightful speech 🙂

This video was filmed at Awesomeness Fest, Mindvalley's transformational event for entrepreneurs and game-changers interested in personal growth.
Details of this Presentation:
According to Marisa, all of us crave praise from the people that matter most in our lives. Our parents, our teachers, our husbands or wives. But for some of us, we never get to hear it. And it's because of that, some of us find it difficult to practice self-praise. Some even resort to being overly critical and harsh to themselves. In this speech, Marisa will help you overcome this damaging mental model, the feeling of "I'm not enough," so you can start allowing yourself to receive the praise you need – especially self-praise.
Here are some of the highlights you want to look out for:
1:26 — The common denominator of ALL our problems (and 2 extraordinary cases Marisa faced in her career).
16:00 — What Marisa told fashion magazines when their sales slowed down.
21:01 — Three exercises to prove that your mind does what you tell it to do.
26:40 — The single major cause of depression.
31:31 — Why you need to lie and cheat with your brain to regain your child-like confidence and power.
About Marisa:
Marisa Peer is the world's undercover coach to billionaires, superstars and Olympic athletes, a bestselling author, celebrity hypnotist and was voted Best Speaker at Afest Croatia 2015. Marisa just launched her flagship program, called Uncompromised Life. And in it, she'll be taking you on an eight-week transformational journey to install in you the eight transformations that deeply install in your subconscious the key attributes of the world's top 1%.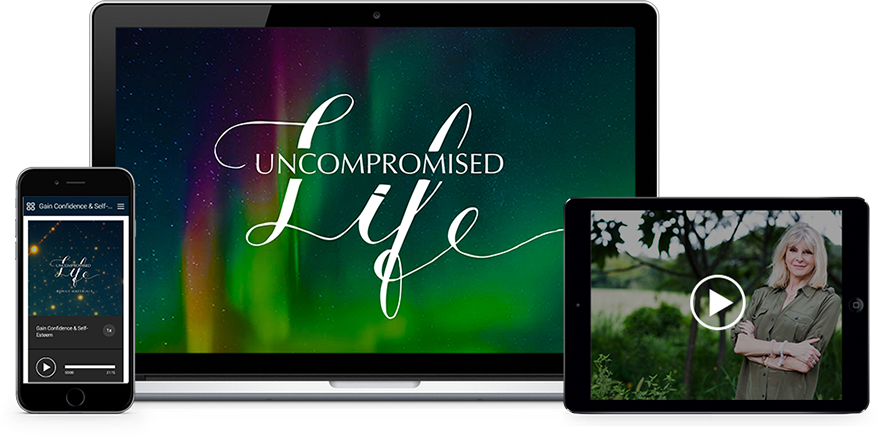 The eight transformations will have profound, earth-shattering effects on your confidence, self-esteem, career success, relationships, self-belief and work ethic. You will be leading an uncompromised life – a life where you enjoy success, abundance, and freedom in all areas of life… without having to wait for years.
You get the techniques, the tools and the coaching you need in eight interactive group coaching sessions that bring instant and dramatic change, using transformational hypnotherapy.
The best part is… if you're already enjoying success in some area of your life, these eight transformations will turn that success from a one-dimensional picture to a multi-dimensional sculpture.
Which means that you have it all – the amazing relationships, lucrative businesses, incredible experiences, emotional peace and happiness, and just about anything and everything your heart desires.
You enter the realm of the world's top 1% of super-achievers. And you do not have to wait for years. The gate swings open when you take action now.