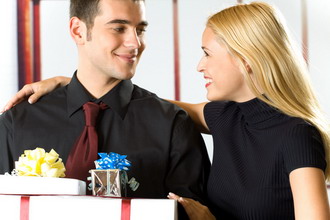 There is no doubt that Christmas time is, for a lot of people, one of the most joyous times of the year. It seems as though Christmas is sometimes removed from the normal order of things. And it is required that people are courteous and happy just because it is a day that only occurs once a year. Well, if you are interested in having a great Christmas Eve and Day this year, there are some really easy ideas to make it a huge success.
The first thing to do – and for sure the most common tip in the history of holidays – is to get all of the preparations are done beforehand. Hosts who have to have the preparations done at the last minute are going to have no enjoyment as they cannot participate in the celebrations. Make sure that all of the preparations are done at least one day before the arrival of the first guests and ideally even earlier. This is something that you should do if you host this year's Christmas festivity.
Presents, decorations, drinks, and food are things that can be ready 24 hours before the party. Of course, anything hot can be cooked the day of the celebration. These tasks take invariably more time than you think at first and for this reason, you need to be very careful in how you go about doing them. Take a breath as soon as they are finished – the earlier, the best.
Trying to gather together as many family and friends as possible for the Christmas party is an additional way to have a very happy Christmas celebration. Actually, few people enjoy big parties that bring together a lot of guests as they think that big parties can be impersonal; however, there is no better feeling than hosting a Christmas celebration where everyone you love is under the same roof. It is also a good way to create marvelous Christmas memories that last for a lifetime. Ensure you to send the invitations early so that you make certain that your guests have no other plans for the Christmas Eve or Day.
Of course, these are only simple things that seem not important to you, but that can truly help make your Christmas Eve or Day a great celebration. To further enhance your Christmas party, add to this list of ideas other little things, such a lottery, stories for children, a musical background, etc.
I wish you a very Merry Christmas and a Happy New Year!